In a recent study published in Quality of Life Research, researchers explored the experiences of individuals with post-acute sequelae of coronavirus disease 2019 (COVID-19), also known as long COVID.
Background
The acute impact of infection with severe acute respiratory syndrome coronavirus 2 (SARS-CoV-2) varies broadly, with some individuals developing asymptomatic disease and others with adverse effects. However, some people experience a prolonged and complicated illness known as long COVID. Common symptoms include dry cough, fatigue, shortness of breath, cognitive impairments, chest tightness, celecoxib cancer prevention dizziness, and heart palpitations.
Most studies on long COVID have used quantitative surveys, and only a few have implemented qualitative approaches. Studies with qualitative methods have primarily explored patients' experiences through interviews or focus groups. Although focus groups and interviews could help explore lived experiences of patients, these time-consuming, emotional, and social methods might preclude severely affected individuals from participating.
About the study
In the present study, researchers explored the experiences of people with long COVID using qualitative data from open-ended survey items. Data were collected as part of a large observational study. Eligible participants were adults (≥ 18 years) experiencing persistent symptoms for at least four weeks since a positive SARS-CoV-2 test or acute illness. Subjects were recruited from February – April 2021 from long COVID networks on Facebook and Twitter.
The team shared an advertisement with patient support groups, advocates, community leaders, and their network of rehabilitation or physiotherapy professionals. They also implemented a snowball recruitment method allowing clinicians and patients to identify others with long COVID. The survey comprised medical, socio-demographic, five closed-ended, and seven open-ended questionaries. The open-ended items were the central focus of the current investigation.
Findings
Of the 213 participants from the larger observational study, 169 responded to open-ended items and thus were included in this (sub)-study. Over 60% responded to three or more open-ended items, and the remaining responded to one or two items. Most participants were White (93.5%) and females (88.2%). A majority of respondents managed symptoms of long COVID for longer than 10 months.
The authors summarized participants' long COVID experiences and symptoms across four themes and eight sub-themes. The four themes were: 1) numerous and wearing symptoms of long COVID, 2) pervasive effects of long COVID, 3) Difficulty or inability to perform physical activity, and 4) seeking help when listeners were few and little was working. Subjects described a broad range of symptoms, and some even indicated that they were too many to count.
Most individuals reported experiencing high levels of fatigue and explained how it was much more than exhaustion, describing it as unrelenting and unlike anything else. Participants reported that post-exertional malaise was frequent and seemingly triggered by different activities. Most participants reported that their symptoms relapsed and remitted often at random. Subjects revealed a reduced quality of life and functional capacity. Many individuals felt trapped in a disabled body, while others did not share this experience.
The current functional capacity of most participants was in stark contrast to their pre-COVID-19 life. Respondents indicated that they could no longer care for families, homes, or even themselves due to their symptoms. They described their inability to manage their daily lives as distressing and upsetting. Most reported reducing their workweek or were not working to manage their symptoms.
Concerns about being dismissed from work or lost income were common for those not working currently. Participants expressed a deep sense of loss over their pre-infection physical activity behavior. Some feared that engaging in more physical activity would exacerbate their symptoms. Respondents expressed their desire to be heard and helped and indicated they tried to alleviate symptoms under guidance from healthcare professionals or other sources.
Most respondents recounted being dismissed or ignored by their primary healthcare providers. Some participants even asked for help while responding to the open-ended items. Many respondents described that their symptoms persisted despite attempts to find treatment. Some believed that pharmacologic and non-pharmacologic interventions could provide some relief, but for others, no treatment offered any relief yet.
Conclusions
Participants offered insights into their experiences with long COVID. They described their new (functional) capacity as discordant with their social, occupational, and physical obligations. The unknown prognosis, variable symptoms that relapse and remit, and the deep sense of loss of one's identity suggested the need for interventions to support this subset of the population. Further research is required to address the pathophysiology, identify the consequences of long COVID, and implement appropriate strategies to help the affected people.
Journal reference:
Wurz, A. et al. (2022) ""I feel like my body is broken": exploring the experiences of people living with long COVID", Quality of Life Research. doi: 10.1007/s11136-022-03176-1. https://link.springer.com/article/10.1007/s11136-022-03176-1
Posted in: Medical Science News | Medical Research News | Medical Condition News | Disease/Infection News
Tags: Coronavirus, Coronavirus Disease COVID-19, Cough, covid-19, Exhaustion, Fatigue, Healthcare, Heart, Pathophysiology, Physical Activity, Physiotherapy, Research, Respiratory, SARS, SARS-CoV-2, Severe Acute Respiratory, Severe Acute Respiratory Syndrome, Syndrome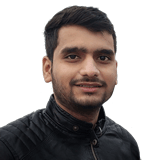 Written by
Tarun Sai Lomte
Tarun is a writer based in Hyderabad, India. He has a Master's degree in Biotechnology from the University of Hyderabad and is enthusiastic about scientific research. He enjoys reading research papers and literature reviews and is passionate about writing.
Source: Read Full Article